Series: Caraval #1
Published: January 2017
Genre: fantasy / young adult
Goodreads
Remember, it's only a game…

Scarlett Dragna has never left the tiny island where she and her sister, Tella, live with their powerful, and cruel, father. Now Scarlett's father has arranged a marriage for her, and Scarlett thinks her dreams of seeing Caraval—the faraway, once-a-year performance where the audience participates in the show—are over.

But this year, Scarlett's long-dreamt-of invitation finally arrives. With the help of a mysterious sailor, Tella whisks Scarlett away to the show. Only, as soon as they arrive, Tella is kidnapped by Caraval's mastermind organizer, Legend. It turns out that this season's Caraval revolves around Tella, and whoever finds her first is the winner.

Scarlett has been told that everything that happens during Caraval is only an elaborate performance. Nevertheless she becomes enmeshed in a game of love, heartbreak, and magic. And whether Caraval is real or not, Scarlett must find Tella before the five nights of the game are over or a dangerous domino effect of consequences will be set off, and her beloved sister will disappear forever.

Welcome, welcome to Caraval…beware of getting swept too far away.
I've had this book for quite a while and I was extremely excited to read it but I ended up pushing it for a bit because of two reasons; first, the hype was so high that I did not want to be let down, (add to that me being very slow with fantasies) and secondly, Legendary was not coming out until the end of May (2018 that is) and if I enjoyed it I knew it would be difficult to wait a lot for the sequel. And because of that, I decided I did not want to know much about the plot either. apart from the basic plot, and some comparisons to The Night Circus, which I cannot discuss because I have not read it, but I want to say that Caraval is neither about a circus not a play, it's something else; Caraval is a game.
I normally have a hard time with fantasies and it takes me A LOT to get into them, but Caraval dives right into it; we do have some backstory right at the beginning, but it mixes quite well with the main story and gives a greatly woven introduction to it, so it is something in between; had we not had it, we would not care as much for the two sisters or the conflict that ensues. It is also not entirely introductory,. With that, we are introduced to our sisters, Scarlett, our main character, and Tella, who has a bigger impact in thhe story than I anticipated. Before picking up the book I foolishly thought that we would not see her relationship with Scarlett because, as we know from the synopsis, Tella gets kidnapped, but instead of just mentioning how close they are, we actually see it; we get to sympathize with her and see how much she cares for Tella. For the author to create such a tight relationship having only one half of it was incredible.
But our two sisters are not our only characters. I will not be talking about them to avoid spoilers but they were all very enjoyable and such unique people, as they should, and it did not matter if they were happening to be walking the same street as Scarlett or if theyhad a bigger role. I actually wanna learn more about all of them, especially a certain girl. And interestingly, what was great about these characters was not knowing how much involved they would be, or if we would see them again, which was due to the world building.
Do not get me wrong, the world of Caraval was incredibly intricate and well-reasearched but it is described in a very simple manner, with which I mean that you are not overwhelming (on the contrary, we're only given what's necessary) or too dificult to understand or visualize. That, for me, was very helpful because it normally takes me a lot to get into fantasies because of the world building. My only criticism is how little explanation we get for the magic in the story; I hope that in Legendary there is more of that.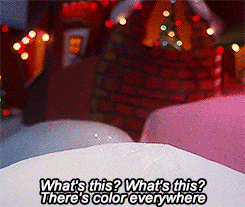 One figure that is 'present' throughout the whole book is Legend, and his character is very much intriguing and mysterious. He is the master of Caraval and if I am curious about all the other people participating, I am the most curious about him; he is as enigmatic as the whole game, if not more; he is the biggest and less known piece in the board and I really wanna see what we learn from Legendary, though I am scared that, having a third book, we will get more questions that answers.
Once I was invested in Caraval and the games had begun, I did not know what to believe (which we are warned at the very beginning), and that was so fun (though I am sure at the time I thought it was more frustrating than fun). I did not know what to believe, or what I was meant to believe, whether I was being played, double played or triple played; I kept theorizing and thinking about how everything would be solved and who would be revealed to be Legend, or who would be revealed to be part of his team, or on Scarlett's team, and that made my reading experience a hundred times better. Reading Caraval was a game on its own.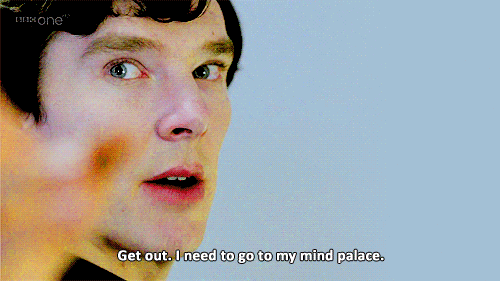 ---
Do you agree with my opinion? What are your thoughts on the book? Have you read Legendary? Are you excited for Finale?