I'm back at it again! I wasn't sure about opening the challenge up this year, since it is mostly just me rambling to no one but after talking to some lovely people on Twitter I decided that even if it's just two of us, I will at least have someone to discuss books with, right?
Back when I created the challenge I could not find one that fit what I wanted; the ones I saw were too limited or too difficult for me. And even though the challene itself is chill, it has helped me a lot these past two years and I hope it works for you too.
If you're like me, you might have a ton of series started (some you don't even remember) and sometimes, for whatever reason, it might be difficult to continue them (especially when they are not 'new titles' and the get buried among all the releases). If you want to focus on finishing some book series, please continue reading.
---
ABOUT #SeriesTF2019
The goal for the challenge is to complete series; it does not matter if you only have one book left or ten, the important thing is to finish them in 2019. Similarly, the amount of series you're aiming to finish is not important; I'd like this challenge to be as chill as possible so as long as you try to read and complete more series, you're already a winner!
The challenge will run from January 1st to December 31st and you can join at any point. ARCs do count for the challenge, as well as books published in 2019. You can also include comic books and graphic novels. Again, the only rule is to complete the series in 2019.
---
HOW TO SIGN UP
📚 Make your intention to participate known by completing this form
📚 Once I see you've signed up, I will add you to the list of participants below
📚 You don't need a blog to participate, but I would encourage to have a place where you can share your progress so others can see how you're doing and you can get some motivation
📚 Additionally, use the hasthag #SeriesTF2019 to interact with other participants
📚 Since I am a very small blogger, it would help me a lot if you could share this with your friends or people you think would be interested in joining
Don't forget to SIGN UP HERE
---
READ WITH FRIENDS
I believe that an important part of reading is discussing those books with other people, hence me creating the challenge.
⭐ The aim is to find other people that want to (or have) read the same series as you and discuss those books, or even do a buddy read!
⭐ If I see that someone else has added a series you want to read, I can let you know
⭐ You can also use the master post to get ideas of what to read but, if you need suggestions on series, I can make another post about it
⭐ As a guide, here are my TBRs for 2017 and 2018 and the spreadsheet I used last year. If I do a master post, I will remove the images and add who is reading who, and the spreadsheet is probably going to look very similar
---
OTHER DETAILS
🔖 I am awful at graphic so I apologize for that image
🔖Here's a master post/spreadsheet with everyone's TBR; please include yours there or let me know so I can add them
🔖I created a Goodreads group to make discussions easier
🔖We also have our own Twitter account and Instagram
🔖 Here is my TBR 
🔖 Any other questions? Please tell me and I'll do my best to answer?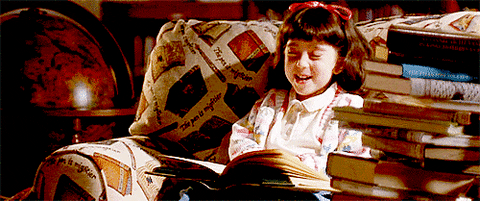 LIST OF PARTICIPANTS